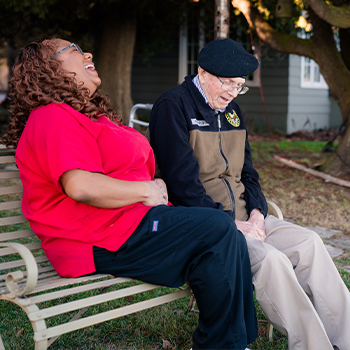 In-Home Care Services
Customizable Plans to Fit the Needs of Your Family
There are a variety of reasons why someone might struggle to live independently at home. Some can stem simply from age while others can be a result of an illness or disability. At Caring Hearts®, we provide services that increase safety, build well-being and preserve independence. Whether you are seeking assistance a few hours a week or 24/7 care, our Caregivers will be there whenever you need us.
Call (866) 721-3499 to find an agency near you
Caring Hearts provides compassionate, personalized care for:
Seniors
Persons with disabilities
Alzheimer's and dementia patients
Adults recuperating from an illness or injury
New and expectant mothers
Our team will customize a Care Plan based on the unique needs of your loved one. There is no one-size-fits-all approach to our services. We will take the time to learn about your needs and then create a plan that meets your needs today and prepares you for the future. Should needs change, we'll work with you to identify the best modifications to your Care Plan.